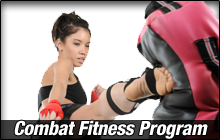 Combat Fitness Program
Learn more about Combat Fitness!
Click link below to Get Started!
Get Started!
Welcome to Urban Revolution Martial Arts
SUMMER CAMPS 2016

JUNE 20th - 24th - STAR WARS

JULY 18th - 22nd - TRICKING

AUGUST 22nd - 26th - MOVIE STUNTS


All Camps 9:00am - 4:00pm - $250 Weekly Rate


Early Bird Registration Ends January 31st

Final Savings Deadline Ends March 1st


Complete Registration in the Academy or Via PayPal Below


Welcome!
Welcome to Urban Revolution Martial Arts. Our focus is to give you the best individual- or group-training experience in the community. Our instructors want to help you conquer your personal goals and set you up for success in your life.
We offer training in a range of styles for people of all ages and experiences, helping them reach their fullest potential and become the best that they can be.
Our goal is simple and never changes: to give you the best martial arts training, in whatever style fits you, for the best price. We will instill the core values and life skills such as respect, discipline, self-esteem, self-control, mental focus, agility and fitness into all of our students.
Not only will you receive a physical boost from participating in our exciting classes but you will also be educated in the philosophy of martial arts, as well as develop positive life skills that will help you conquer any obstacle that should come up.
Come visit our location at 8035 Providence Rd Suite 390 in the Arboretum. Meet our staff, take a tour and see a class in action. If you like what you see, we can get you onto the mat and into your very first class for FREE. That way you can experience it for yourself and see why we are the most trusted, most popular school in Charlotte.
Join the Revolution!


Get Started!